The Post-Objectivity Era
Summary of "Hate Inc: Why Today's Media Makes Us Despise One Another"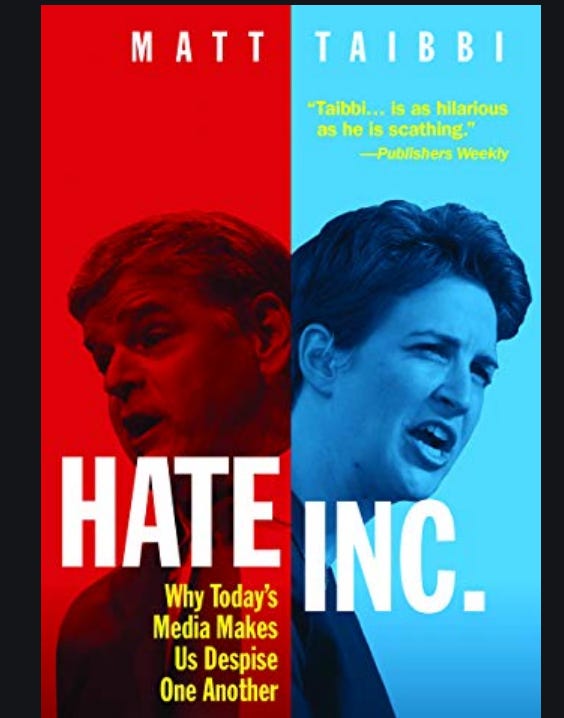 From a speech given this week to the McCourtney Institute of Democracy, Penn State University:
We live in a time of incredible political division. Many of us have had the experience of talking to someone whose idea of reality seems to be completely alien to our own. It's become difficult to have an argument in the traditional sense. People with differing opinions no longer seem to be working from commonly-accepted sets of facts. It's a problem that has a lot to do with changes in how we receive and digest information, especially through the news media.
I've worked in the press for thirty years. In my lifetime the core commercial strategy of the news business has changed radically. At the national level, companies have moved from trying to attract one big audience to trying to capture and retain multiple small audiences.
Fundamentally, this means the press has gone from selling a vision of reality they perceive to be acceptable to a broad mean, to selling division. For technological, co…
This post is for paid subscribers